Celebrate Fat Tuesday on March 1 at Rudy's Jazz Room with the Jazzmaniac Brass Band and The Righteous Few Brass Band. That's two increadible brass bands! It's Fat Tuesday ALL NIGHT at Rudy's!!
Enjoy Mardi Gras drink specials and authentic New Orleans cuisine including Chef Braden's Crawfish Étouffée, bread pudding with bourbon sauce, King Cake and more of our much beloved New Orleans entrées. Bottomless beignets all night, Party Favors and Give Aways!
Purchase tickets to BOTH shows and enjoy some secret super drink specials and 2 complimentary tickets to future shows at Rudy's!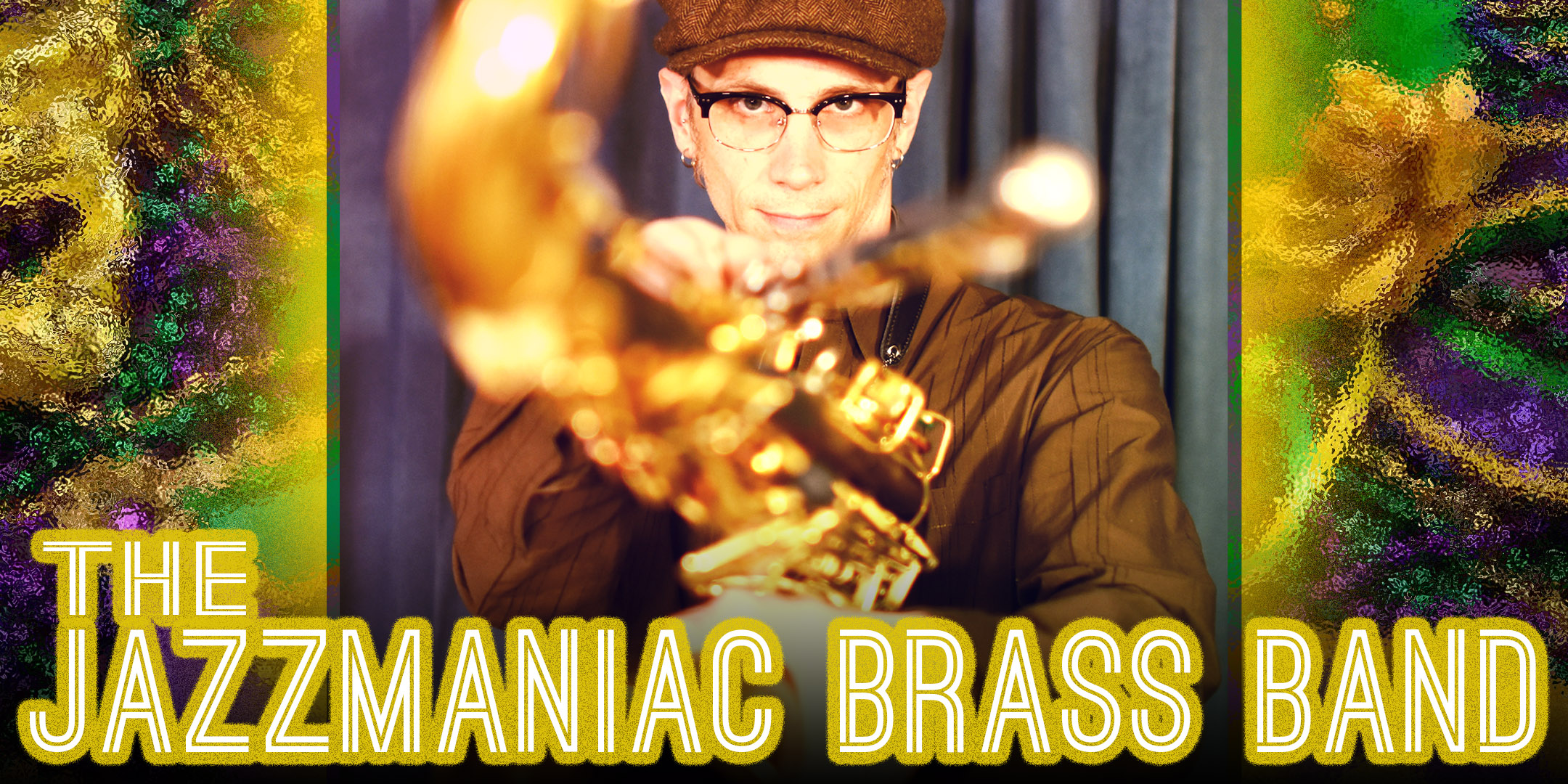 At 6pm we have the Jazzmaniac Brass Band, bringing a combination of traditional New Orleans brass music with a modern funky twist. Drawing on influences such as the Dirty Dozen Brass Band, the Meters, Rebirth Brass Band, Dr. John, etc. this group will have you bopping in your seats, or on your feet! The five piece outfit includes band leader Chris West on saxophone, Justin Amaral on drums, Brook Sutton on bass, Josh Scalf on trombone and Casey Brefka on trumpet.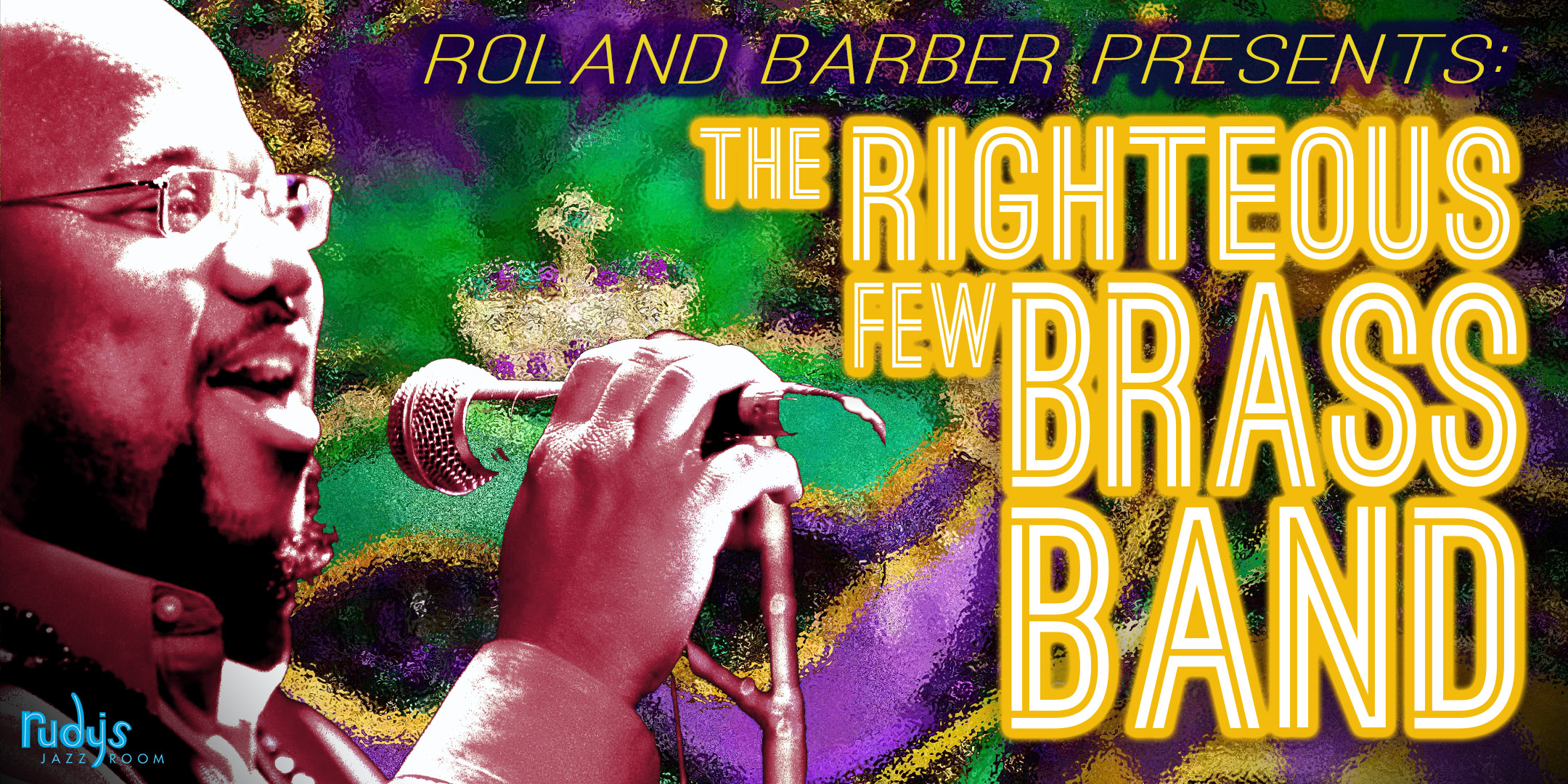 At 9pm, hold on to your seats!! We have Roland Barber presents: The Righteous Few Brass Band. The Righteous Few Brass Band...Who Dat???? A vicious crew of powerhouse soloists, united and riding on the groove of a rhythm section full of absolute titans in Nashville's Music Scene!
The Righteous Few Brass band - led by Roland Barber - will take you on an unforgettable ride with a Fat Tuesday tribute to New Orleans!
Crowning the front line you'll find Nashville's leading trumpet firebrand, Emmanuel Echem. Add to that the velour funkiness of Jordan Morack on the tenor sax. Then, drop in a little bit of the Juggernaut Roy Agee (on...whatever Roy wants to play). And the rhythm section?? You'll be glad you asked. Charles "Tread" Treadway will be keeping the night soul-saturated and appropriately greasy. Add to that some cowbell and conga to keep inspire your feet by Giovanni "G" Rodriguez! Finally holding down the groove, you'll be in the capable and funky hands of none other than the legendary Chester Thompson!
Expect the music to come at you from many directions as Roland's influences include the sounds of Duke, Pops, Herbie, Preservation Hall Jazz Band, Joe Williams, and Bill Withers! And the music will flirt with all facets of the New Orleans Brass Band Tradition - from vintage grooves and gospel traditionals to the raw, modern and visceral edge of today's leading NOLA voices (Trombone Shorty, Rebirth, etc). Bring your dancing shoes! Be there! This will be a party to remember!
Celebrate Mardi Gras all night long on Fat Tuesday March 1 at Rudy's Jazz Room, Nashville's authentic New Orleans jazz experience!