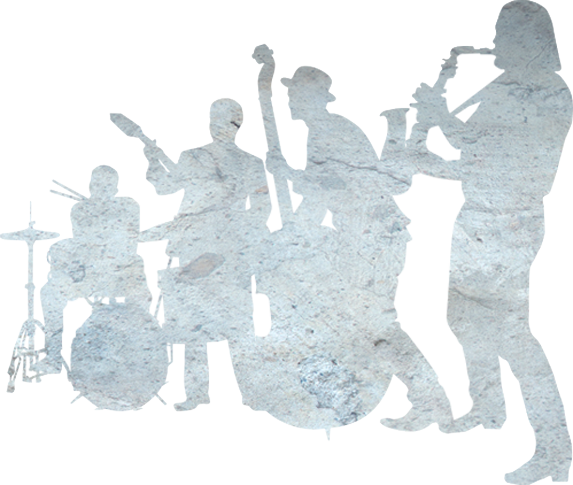 Music City's authentic late night jazz club
Serving classic New Orleans prohibition and pre-prohibition cocktails, local brews, and New Orleans cuisine.

HAPPY HOUR SPECIALS
Mon-Fri 5-7:30pm
Misterioso Mondays:
one of our most loved house cocktails for $8
Tuesdays -Rudy's loves Locals:
$4 Local Drafts, $5 Pickers, Corsair, or New Orleans beans & rice cup
Wednesdays Wooten & Wine:
$6 wines (Pinot Grigio, Malbec or Cava)
Thirsty Thursdays -Swing & Sazeracs:
$8 Sazeracs with purchase of ticket to show, $2 off drafts
Fridays Wine & Dine:
$19 Jazz Combo includes cup of New Orleans beans & rice, side salad, and choice of glass of Malbec or Pinot Grigio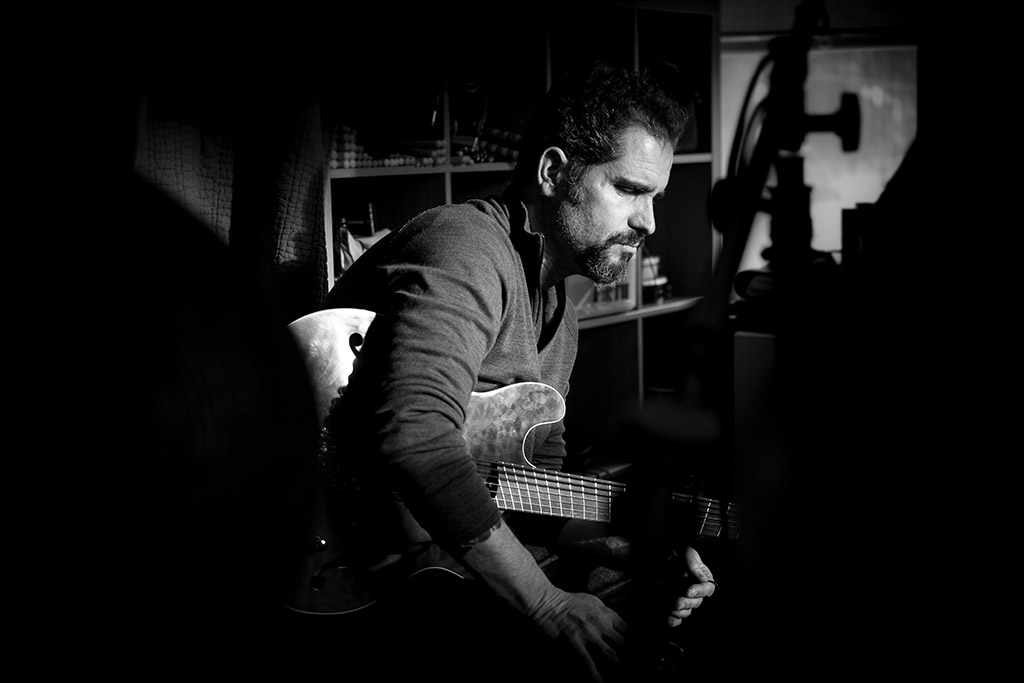 The Charlie Hunter Trio
With a career spanning 16 years and almost 20 albums, Charlie Hunter consistently ups his game as an innovative writer and bandleader. He has worked with the likes of Norah Jones , Mos Def, John Mayer, D'Angelo and countless others. He is widely considered the authority on the seven and eight - string guitar, and continues to stun audiences with his ability to simultaneously bust out tasty bass parts, melodic leads and swinging rhythms.
Hunter has previously recorded for the venerable Blue Note label, Concord, Ropeadope, GroundUP and others. His recent independent venture is steered by his motivation to release music that most inspires him. Critics have touted his genius technique, but it's his profound artistic sensibility that propels his original music. Hunter's signature style of writing and performing has secured his place as one of today's great guitarists.
Tickets are on sale through Brown Paper Tickets for $25 (or $30 at the door) at https://charliehunteratrudys.brownpapertickets.com.
Don't forget, Rudy's is an intimate jazz club with limited space. Reserve your tickets today to ensure a spot. Seats for both shows will be General Admission.
TONIGHT'S SHOWS
Anthony Belfiglio
5:30pm-7:30pm
Stephanie Adlington
8:00pm-11:00pm, $15 at the door
Stephanie Adlington, otherwise known as, "The Siren Of The South", is a working singer, songwriter, actor, and vocal coach. Born and raised in Grafton, WV, Miss Stephanie is a graduate of the prestigious Royal Academy of Music in London, England, and also attended the Eastman School of Music in Rochester, NY, and (pre-college) Carnegie Melon University in Pittsburgh, PA. While in London, Stephanie recorded with the folk-rock band Renaissance, which produced three critically acclaimed international albums. Known for her unique vocal styling, an evening with Miss Stephanie carries her audience back to the prohibition era - a scandalous rendezvous in a wicked speakeasy, where swagger goes and bourbon flows. Her show titled, "The Jazz, Pearls, and Bourbon Review" is a throwback to the glorious days of old school jazz: think top-shelf juke joint meets Southern hospitality. Drink in an infusion of bourbon, Johnny Mercer, Billie Holiday, Patsy Cline, and Fats Waller and you just sidled up to the bar next to, "The Siren Of The South".
David Williford
11:30pm-2:30am, $10 at the door
Woodwind player and composer David Williford was born and raised in Knoxville, TN. Currently residing in Nashville, he works as a performer, composer, and educator. With early musical experiences playing blues, soul, and rock with his father, and studying modern jazz and classical music with artists like Don Aliquo, he has found a diverse and soulful place in the changing music scene. His working band presents original music, free improvisations, and re-imagined standards to Nashville regularly.

Apart from his own projects, David has performed and recorded with a wide variety of artists as a player and arranger. Some highlights include Dynamo, Mike Hicks, The Nashville Jazz Composers Collective, Jeff Coffin, Sory Diabaté, Rick Wilkerson, The Great Barrier Reefs, Charles Butler, Michael Toman, and David Rodgers.

Jerry Navarro
6:00pm-8:30pm, $10 at the door
Jazz Jam
9:00pm-11:30pm, $10 at the door
Rudy's hosts the official pro jazz jam. Come out and experience some of music city's best as they take the stage with Nashville's next generation of jazz performers!

Re-Evolution
6:00pm-8:30pm, $10 at the door
Rudy's house band featuring Brian Cornish on saxophone, Regi Wooten on bass, Nioshi Jackson on drums, Adam Charney on guitar, and Marc Payne on piano. Re-Evolution is heavily influenced by traditional and classic jazz cutting edge artists such as John Coltrane, Miles Davis, Wes Montgomery, Bill Evans, McCoy Tyner, Elvin Jones, Thelonious Monk and many more...
Giovanni Rodriguez & 12 Manos
9:00pm-11:30pm, $10 at the door
Giovanni Rodriguez is an exciting multi-instrumentalist and Nashville favorite on the Salsa and jazz scene. An electric night of Salsa dancing! Ernesto Lago Violin (Cuba) - violin/vocals Alex Rivas (Cuba) - piano/vocals Yosvany Cordero (Cuba) - bongos/cowbell Brian Allen (Indiana) - bass Jesus Agreda (Venezuela) - timbales/drums Giovanni Rodriguez (Dominican Republic) - congas/vocals

Jonathan Rogerson
6:00pm-8:30pm, $10 at the door
Washington DC native Jonathan Rogerson is a jazz guitarist and composer living in Nashville, TN. Over his 16 year career he has played with numerous jazz greats including Gary Thomas and Warren Wolf as well as singer songwriters, pop/rock bands, and orchestral groups like the National Symphony. Over the past few years he has been making a name for himself in the Nashville jazz scene. Join Jonathan and his group for an incredible night of original music.
Joseph Wooten and The Hands Of Soul
9:00pm-11:30pm, $10 at the door
Joseph Wooten, aka "Hands of Soul" is one of the talented Wooten Brothers and since 1993 is the current keyboardist/vocalist for the Rock & Roll Hall of Fame inductee Steve Miller Band. Joseph is also a talented songwriter, motivational speaker, composer, and producer and recently added author to his resume with the release of his new book, "It All Matters", available on Amazon.

Joseph is a master of many styles. Jazz, soul, funk, R&B... Be prepared for an enjoyable musical journey. You will listen... And you will dance too!

Moe Denham
6:00pm-8:30pm, $10 at the door
Nashville-based session musician Moe Denham has tamed the beast over decades as a sideman to some of the biggest names in jazz and blues: Count Basie and Clarence Gatemouth Brown, for example. He's opened for Ray Charles, B.B. King and The Platters. And he's performed with such diverse talents as Neil Young, Bela Fleck and Ernest Tubb.
Wooten Wednesday
9:00pm-11:30pm, $10 at the door
What day is it, Nashville? It's Wooten Wednesday of course! Every Wednesday, Regi Wooten assembles a cast of Nashville's best as they dig deep into the roots of funk, jazz, blues, rock, and soul. You never know who might jump on stage! Don't miss a beat!

Marc Payne
5:30pm-7:30pm
One of the most talented young up and coming jazz pianists in Nashville, Marc Payne is sure to dazzle you with beautiful chords, lines, rhythms, and harmonies.
Swing dance instruction
8:20pm-9:00pm
Learn how to swing dance with swing dance lessons with Laynee Day.
Speakeasy Swing w/ Moonshine Rhythm Club
9:00pm-12:00am, $10 at the door
Moonshine Rhythm Club brings old-school swing and jazz to life with joyful arrangements and energetic playing that makes this vintage music sound like it was written this morning. The boys seek out deep cuts from the 30s and 40s, take their favorite parts from classic big band recordings, and distill them into their signature sound. That sound draws on the guitar-driven, acoustic fire of gypsy jazz, as well as the slow burn and laid-back groove of later artists like Count Basie and Nat "King" Cole. On top of this lays classy and hip vocals with a lighthearted humor.

Marc Payne
5:30pm-7:30pm
One of the most talented young up and coming jazz pianists in Nashville, Marc Payne is sure to dazzle you with beautiful chords, lines, rhythms, and harmonies.
Jody Nardone Trio
8:00pm-11:00pm, $15 at the door
"Thanks to a dynamic style that can shift from the whispered beauty of Bill Evans to the percussive flights of McCoy Tyner, Nardone has emerged as one of Nashville's preeminent jazz pianists. His reputation is also blowing up nationwide, where he is receiving raves in Downbeat and Jazziz for his role in the Crimson Jazz Trio, a Nashville-to-L.A. combo led by former King Crimson drummer Ian Wallace and former Vital Information bassist Tim Landers."

-Michael McCall, Nashville Scene
The UNusual Suspects
11:30pm-2:30am, $10 at the door
The Funk 'N B revival. Funk your blues away Where R 'N B gets blessed by the 1. The funky sounds of Parliament/Funkadelic, James Brown, Ohio Players and Sly Stone along with R&B stylings of Chaka Khan and Teena Marie; will soothe your soul.

Anthony Belfiglio
5:30pm-7:30pm
Jannelle Means
8:00pm-11:00pm, $15 at the door
Jannelle Means is a vocalist from Chattanooga, TN. She is currently with the After 5 Tux Band, featuring trumpeter/vocalist Freddie T. Holt. Her soulful jazzy sounds will remind you of artists like Anita Baker, Chaka Khan and Etta James. You also might hear the funky, energetic sounds of the Isley Brothers and Michael Jackson.
Alec Newnam
11:30pm-2:30am, $10 at the door
Born in New Jersey to jazz musician parents, bassist/composer Alec Newnam has lived in Nashville for ten years, working as a professional studio and touring musician. His wide-ranging musical studies and interests have led to him being active in the city's jazz, country/Americana, folk and dub/reggae scenes, as well as venturing into Cuban music, Indian Classical music and experimental music. Alec currently records and tours with country singer/songwriter Kelsey Waldon, and jazz guitarist JJ Murphy.